Ahh, I feel so homey.  The wood stove is going, I brought in wood from outside to get me through the next few chilly days, stalled the quad because I ran out of gas, averted panic thanks to my friend having a gas tank in her car, and was able to unload the wood.  Of course she has a gas tank in her car, but I mean a container with gas in it, I didn't have to siphon fuel out of her car (fortunately, but the thought crossed my mind).

Once I got the stove stoked, I made popcorn the old school way – in a frying pan on the stove. And I didn't burn it, or set fire to the house! I feel so accomplished. It actually came out pretty good and between the traditional popcorn and the smoke smell of the wood stove filling the house, it was like I was on Little House on the Prairie. Just call me Laura Ingalls Wilder from now on.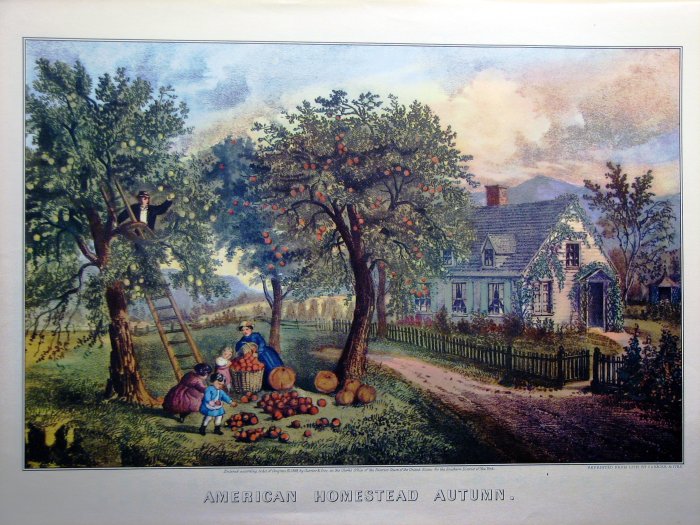 If I had apple trees, this is how I imagine my day…
Now it's back to work as the holidays mean a lot of busy stuff for me. Clients doing pre-Thanksgiving promos, Black Friday through Cyber Monday promos, 12 Days of Christmas promos…and theres a ton to do to support all of that. Not to mention creating the emails and making sure everything is linked and tagged and tracks properly.  So much to do!

Tomorrow I have horses to work (hopefully it won't be windy like it was today) as well as more digital marketing work to do, and I didn't bring in enough wood to get me through more than just a few days. Damn. Not to mention that I need to actually CUT more wood if I want to have enough to get through winter. Anyone want to come fix my log splitter? While that homestead idea sounds so lovely, somehow splitting wood by hand just doesn't sound like fun…


Or better yet, don't. It will be 5 minutes of your life you never get back. Oh Kanye. How did no one think to tell you how absolutely awful this video is? I feel like someone did a mashup with Fear & Loathing in Las Vegas mixed with the worst wrap and sappy chorus ever sung. With Kim, naked. Apparently this was all planned and a part of Kanye's creative vision.  My favorite quote is West rapping, "I wanna f—k you hard on the sink! After that, give you something to drink." That's love, y'all. 

Wait what? Sex on the sink? Is that the new thing? How exactly does that work? At least Kanye knew to include horses in his video. Clearly, that was clutch. Life on the homestead is looking better than ever! 
Wild horses make it all worthwhile. Of course.